Hi All! Longtime reader, but first time poster
For fun and learning, my friend and I charted out how VR headsets have evolved since the Rift--which I suppose is now a little bittersweet. We're otherwise hacking away on some holographic displays and computer vision stuff.
Both of us really look up to a lot of folks here, so we'd love your feedback (positive and negative).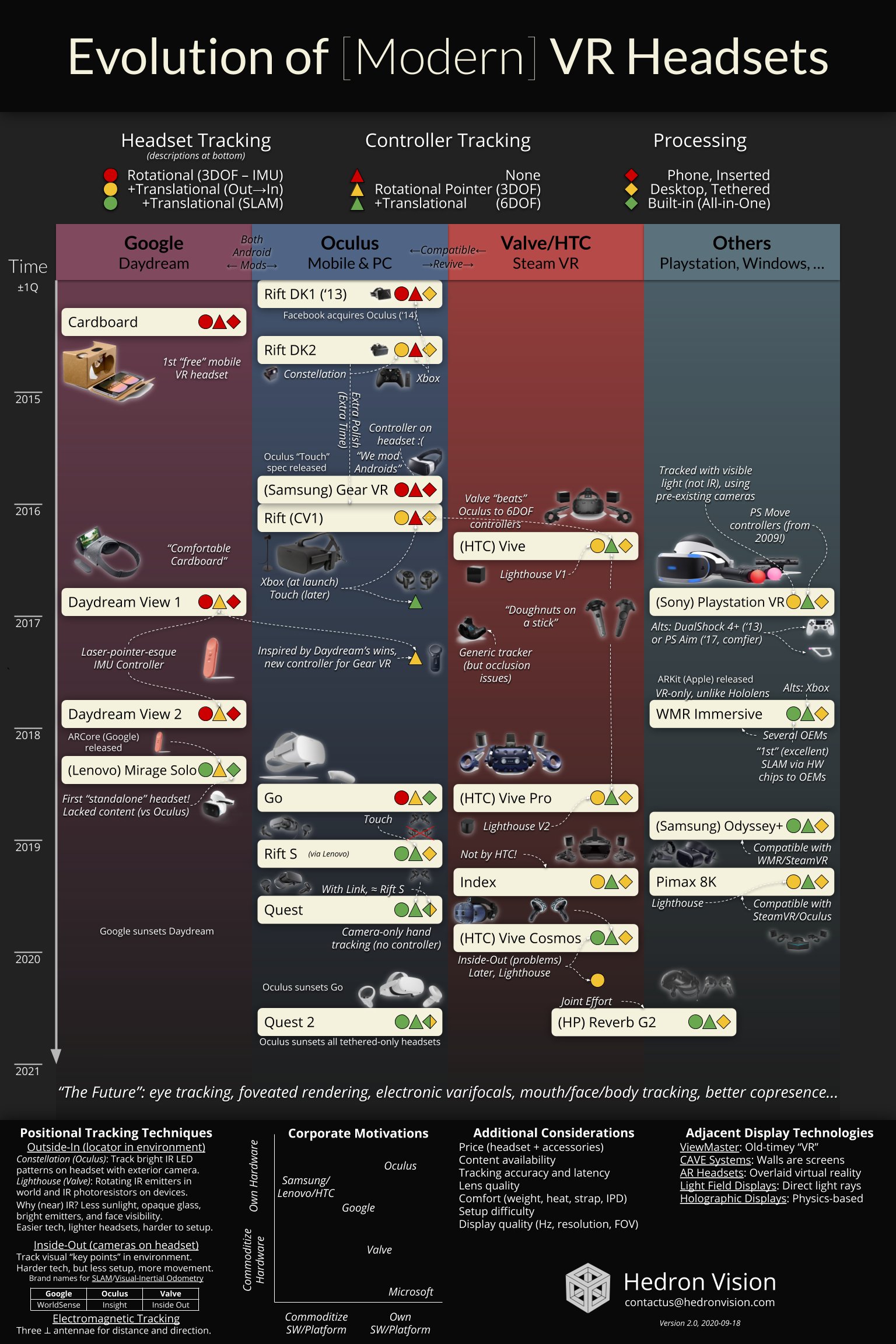 And if anyone has a good suggestion for where to learn about older VR history, I'd love it! The best diagram we've found so far is
this one
, but it seems to be missing a lot of good stuff.
Thanks!